The season is young and some quarterbacks have already been put through tough tests. Throughout the following, we are going to analyze which quarterbacks have safer pockets and which are simply glorified human punching bags. We will examine their ability to escape defensive pressure, their skills in reading the defense and making quick decisions, as well as their performance in pressure situations. We will also evaluate the effectiveness of their offensive line in protecting them from opposing defenders. Let's delve into each detail so you can stay informed about what's happening in the world of quarterbacks in the league!
I am aware that the ability to release the ball quickly does not necessarily correlate with being more accurate in their positioning. Similarly, someone who has little time won't necessarily be sacked more often. There are many variables in this game, and this is just one aspect to measure upon. Nonetheless, I have followed a few guidelines while compiling this list. There are certain factors to consider when evaluating throwing accuracy. The ability to make the right decisions under pressure and have good game awareness, for example, is of great importance. Additionally, the precision and strength of the throwing arm should also be taken into account. There are quarterbacks who possess a strong throwing arm and can throw the ball with great accuracy over long distances. Conversely, other quarterbacks excel in their ability to throw accurately in short and medium distances. It is important to note that a quarterback's accuracy is not solely dependent on their own physical ability but also on the quality of the wide receivers who are meant to catch the ball and the offensive line that gives them enough time to complete the throw. In short, the ability to throw the ball accurately is a combination of various factors and can vary from quarterback to quarterback.
Minimum of four games played.
Must have attempted 100 passes.
The number one QB in terms of least amount of time in the pocket with an average time of 2 seconds is….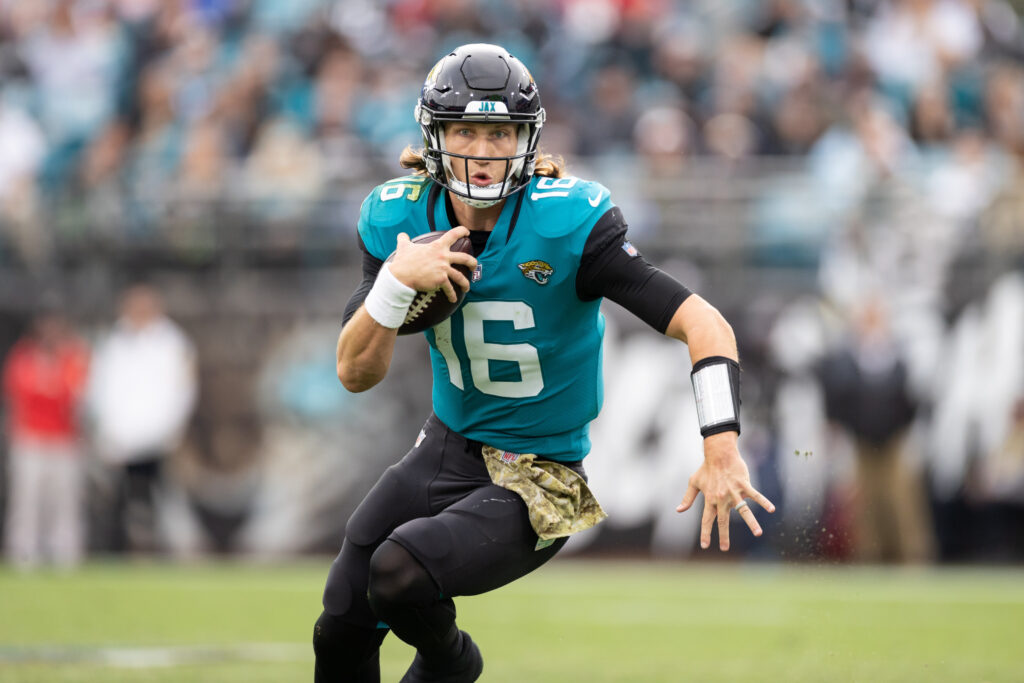 Trevor Lawrence has completed 121 out of 180 passes with a 67% percent completion percentage. He has been sacked 13 times which puts him at Tied-10th in the league in this category. His team sits at 3-2 and in a two-way tie for 1st place in the AFC South. The Jacksonville Jaguars have won their last two games in London and it seems like the short time in the pocket hasn't got the best of Mr. Lawrence.
The number two QB in terms of least amount of time in the pocket with an average time of 2.1 seconds is….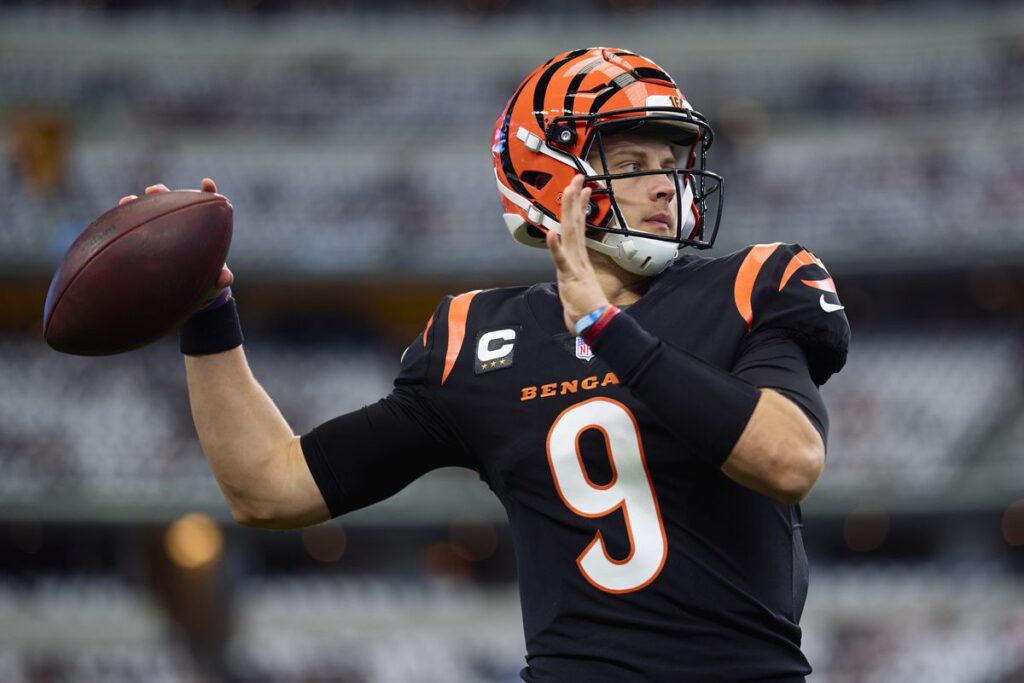 Joe Burrow has completed 123 out of 197 pass attempts with a 62% completion percentage. He has been sacked 11 times and is Tied-17th in the league in this category. His team sits at 2-3 in the AFC North. They won their last game and look to put more together. Only time will tell if the Bengals can get back to their winning ways.
Finally, the number three quarterback in terms of least time in the pocket with an average time of 2.2 seconds is….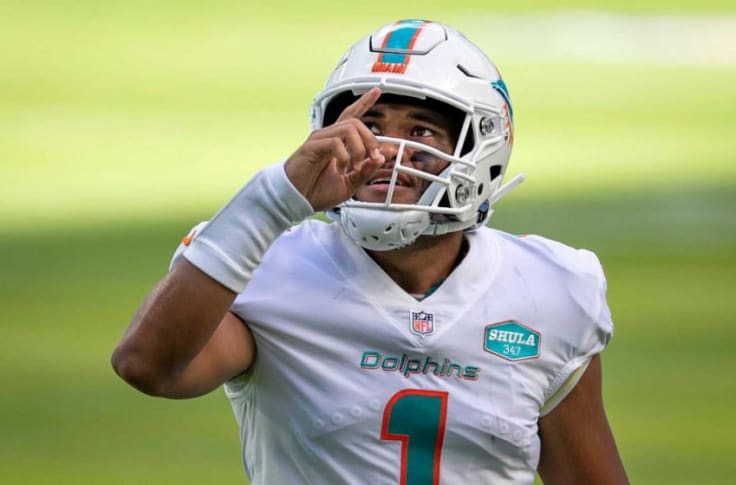 Tua Tagovailoa has completed 119 passes out of 166 attempts with a 72% completion percentage. He has been sacked only 6 times this season. This is quite an achievement considering his high completion percentage and the limited time he has in the pocket before throwing. The Miami Dolphins have a record of 4-1, indicating that the quick release has not hindered their ability to win. With just one crushing loss, things are looking up for this team.
Tagovailoa's performance has been impressive, showcasing his ability to read the defense, make quick and accurate decisions, and deliver the ball with precision. His connection with the receivers has been notable, resulting in big plays after the catch.
Furthermore, the Dolphins' offense has been able to adapt to his agile playing style, implementing schemes that maximize his speed and mobility in the pocket. Coaches and teammates have praised his work ethic and dedication to studying the game, which has contributed greatly to his success so far.
While the season is still ongoing and there are many challenges ahead, Tua Tagovailoa's performance thus far has been promising and has generated high expectations for the rest of the season. Dolphins fans are excited about the future of their young quarterback and anticipate great things from him in the upcoming games.
In summary, Tua Tagovailoa has proven to be a promising quarterback for the Miami Dolphins. With his accuracy, speed, and ability to make quick decisions, he has been a key factor in his team's success so far. As the season continues, fans hope to see him shine and lead the Dolphins into the postseason.
So, there you have it. Little time to throw doesn't necessarily equal a bad QB. Teams that can get the ball out of their quarterbacks hands quickly and efficiently are definitely benefitting from this strategy. This is just the top three QB's with least time to throw. Next, we will analyze the ones that have the most time and what they have done with it. Keep checking back for more.