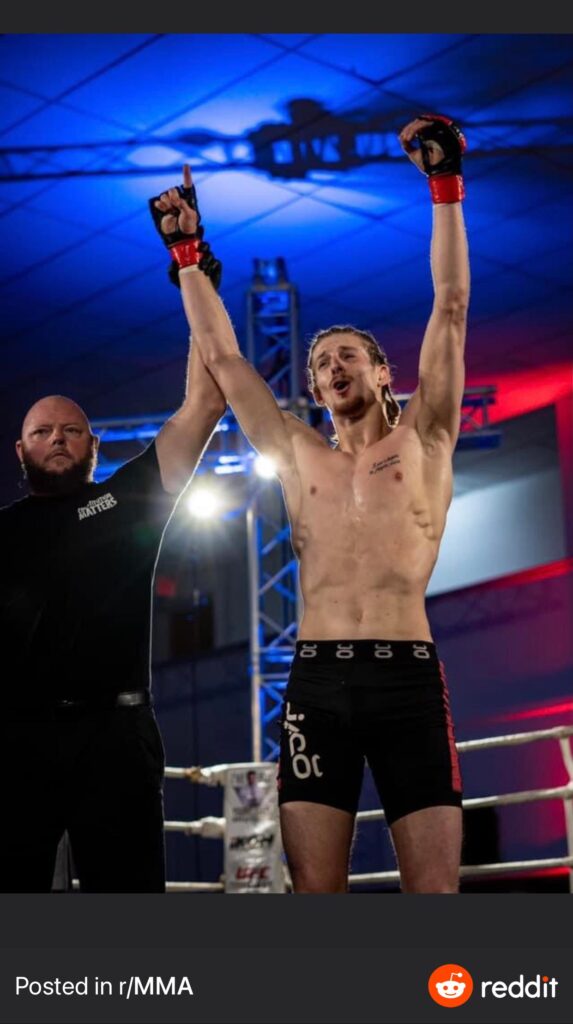 If you walk into 10th Planet Mobile, you'll see a team of people. Among the group you'll see Christopher McConnell at work. The work has come center stage as he recently earned his second win in the amateur ranks. After a win, he looks ahead at 2021 and is ready to work hard to reach his goals.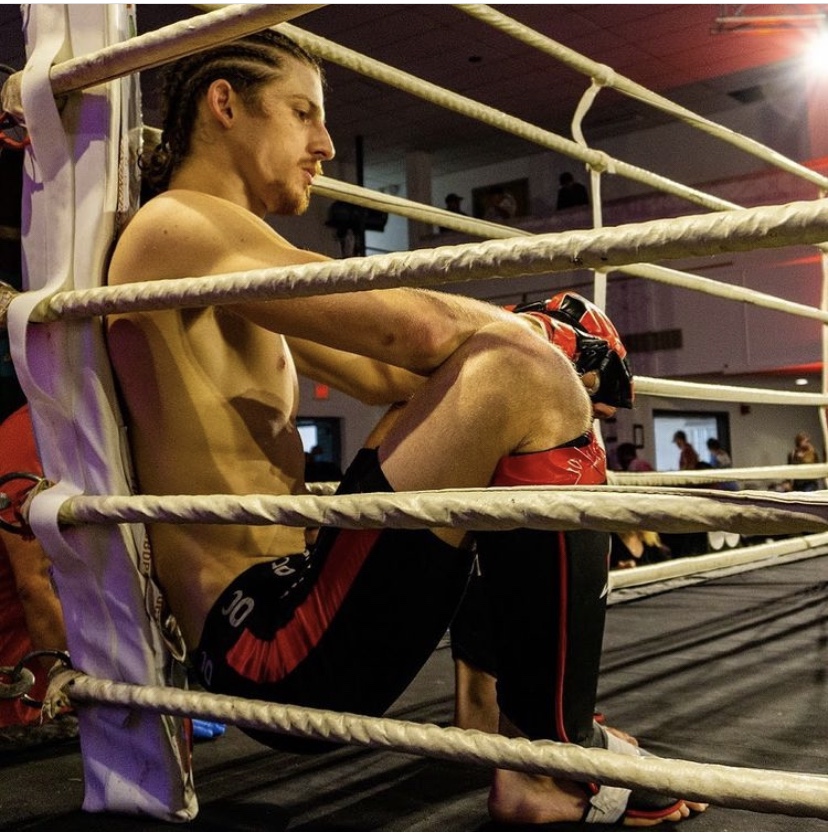 BJJ was his introduction to the world of MMA, a window into what was possible. "I originally began training BJJ about three years ago for a hobby and some competition." From there, he was introduced into other aspects of the sport. "My coaches and teammates showed me the beauty in striking as well which then led me to MMA" For the past year and a half mma has been the focus in training.
Gym Life
Long hours are spent at a gym, as an amateur fighter Christopher shares his time between family, gym, and work. "Our gym at 10th Planet is such a rare, tight knit, loving group from all walks of life." It's this blend of people that brings a balance to the landscape. "My personality in the gym is the class clown who is doing the cheesiest trash talking but hard at work seven days a week." He continues to grow as a fighter and knowledge comes from all places. "The key thing I've taken from my gym is that anyone, beginner to expert can teach you something. Even the freshest day-one training partner can present some type of learning opportunity to the seasoned veteran, if training the correct way."
Finding a balance in life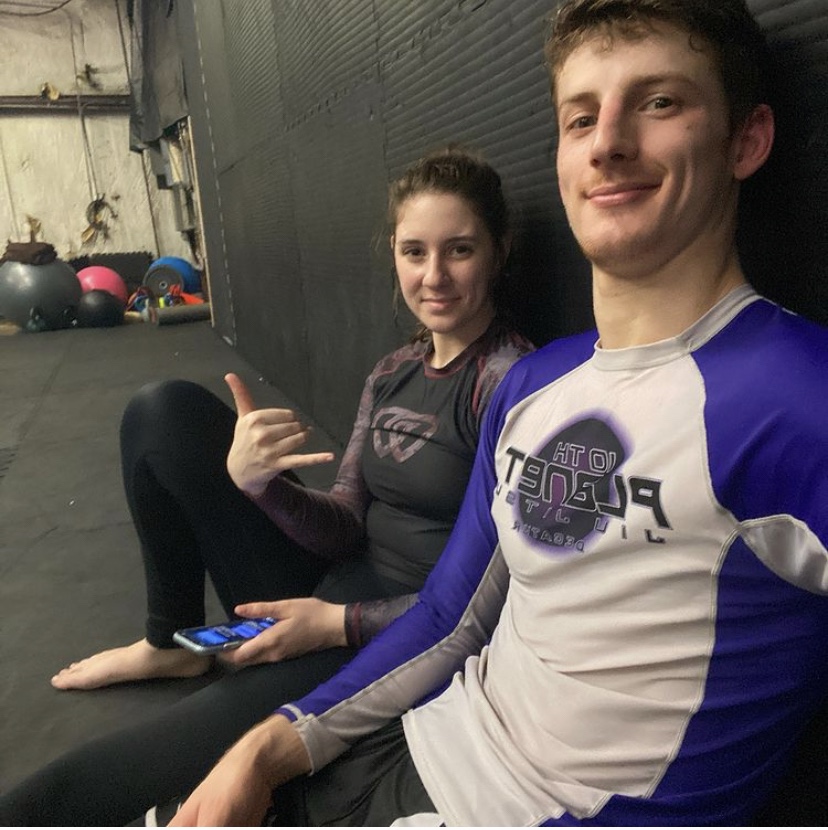 Christopher works a full time job right now, and after work he heads to the gym. Each day of the week is designed to work on key areas. Striking, BJJ, Open Mat and Sparring days, each with their set time allotted. "Through the week I try to also complete one push day and one pull day of weights/plyo workout." It is a rigorous schedule and it's made easier with the support he has from home. "My wife is the only reason I can train like I do. I come home to hot healthy meals most weekday and she even helps me when I cook on the weekends." She stands by him as he works on his craft. "She believes in me fully and loves watching me chase my dreams and because of her I get to wake up, work, train, rest, repeat with time for just us of course"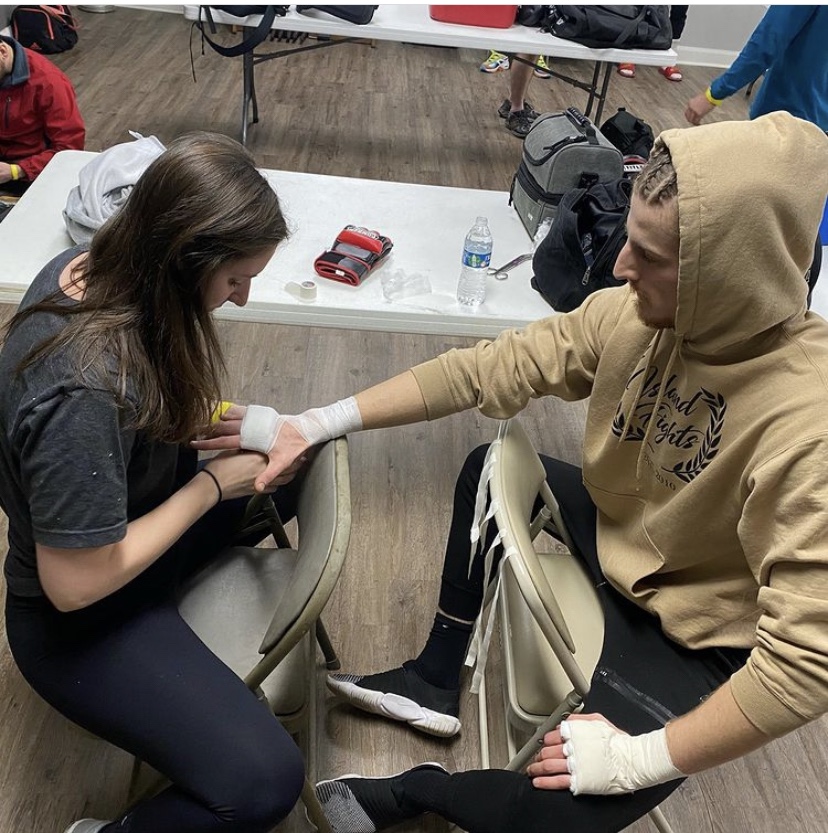 Even though he has just started his journey he paves the way for other fighters after him. People who have the same hopes and dreams he has. When asked about what advice he leaves for them he says "It would be to find a game plan and coach you can trust in and do exactly that, trust the process and train." As for the future, what's in store for such a promising young fighter? What is his game plan for 2021 as this year comes closer to an end? He recently amassed his second amateur win and looks forward. "I would really love to fight for the belt at Eminence, my hometown promotion in Mobile. They have a card coming up in March and I got an eye on it. I feel great, training hard, life is good so I could also be talked into a fight before that"
For now, he prepares himself for any challenge before him. He has the love and support of his wife and his teammates around him to push him towards his goals. There are many paths that will help him get there, but for now he continues to train and get better. March will be here soon, but a fight presents itself before then he'll be ready to step up once again.
Places to follow Christopher as he progresses in MMA:
You can follow him on Instagram: @McConnell10c Bonus features: His dogs are big part of his feed
He would also like to thank his team at 10th Planet that train under Master Eddie Bravo, more specifically the team at 10th Planet Mobile under coach Bobby Rivers. All my training and sparring partners. Last, but not least my beautiful wife.