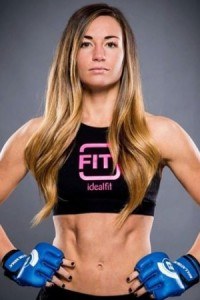 "Being challenged in life is inevitable, being defeated is optional." Kaytlin Neil has faced her fair share of challenges but that has not stopped her progress. In the past year she has had to endure through back to back knee surgeries. She stays optimistic and determined to make her way back and knows there is hard work ahead. Where did this journey start though? We look back at the path that lead her where she is today.
Where it all began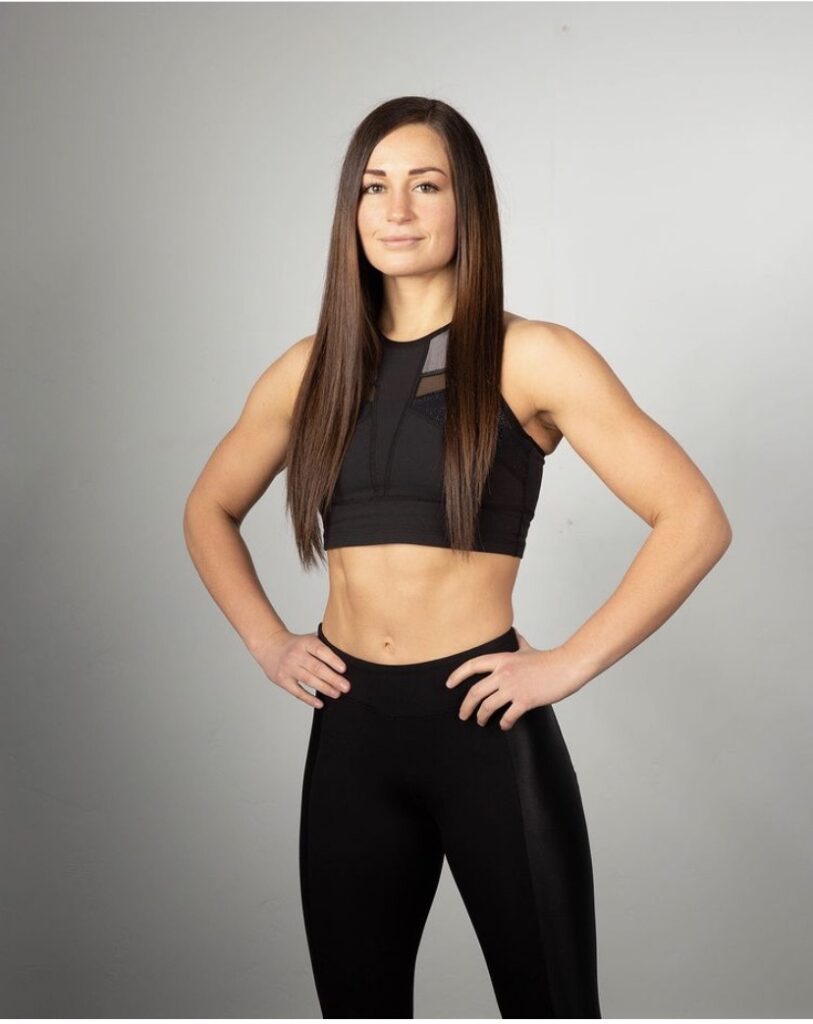 She has been practicing MMA for nine years now after not making the college cheer team. Kaytlin wanted to stay active and remained active looking for other ways to do so. "I knew I wanted to stay active and compete in something. I was thinking I'd do some body building or crossfit" she said. After my friends took me to some MMA fights my freshman year of college I was hooked!"
She started training in at Four7 Training center in Utah. Since then she has made her home in Las Vegas at Syndicate MMA. Kaytlin finds her motivation easily at Syndicate with a group of people that prides itself in teamwork. "We have a big group of girls there (which is rare for MMA gyms) and we all have a group chat. When someone needs sparring or extra drilling rounds, someone is always available and willing to help. We also hangout outside of the gym, and it's a really motivating atmosphere to be in." When asked about how she fits in she responds "Syndicate has been nothing but overwhelming to me." The phrase "Iron sharpens iron" is captured eloquently when she adds "I love being around such high level athletes and I really love John Wood and Mike Pyle's coaching styles."
Navigating life's obstacles can be a daunting exercise in itself. Rocky said it best "It's not about how hard hit, but how hard you can get hit and keep moving forward." Kaytlin is no quitter, and her reaction to adversity is proof positive of that. "It wasn't easy to start my professional career off as a pro with 1-3 record. I had thoughts about quitting, but ultimately knew that I was a better fighter than what my record showed. I love fighting so much that I just stuck with it and continued to work hard"
Kaytlin suffers a setback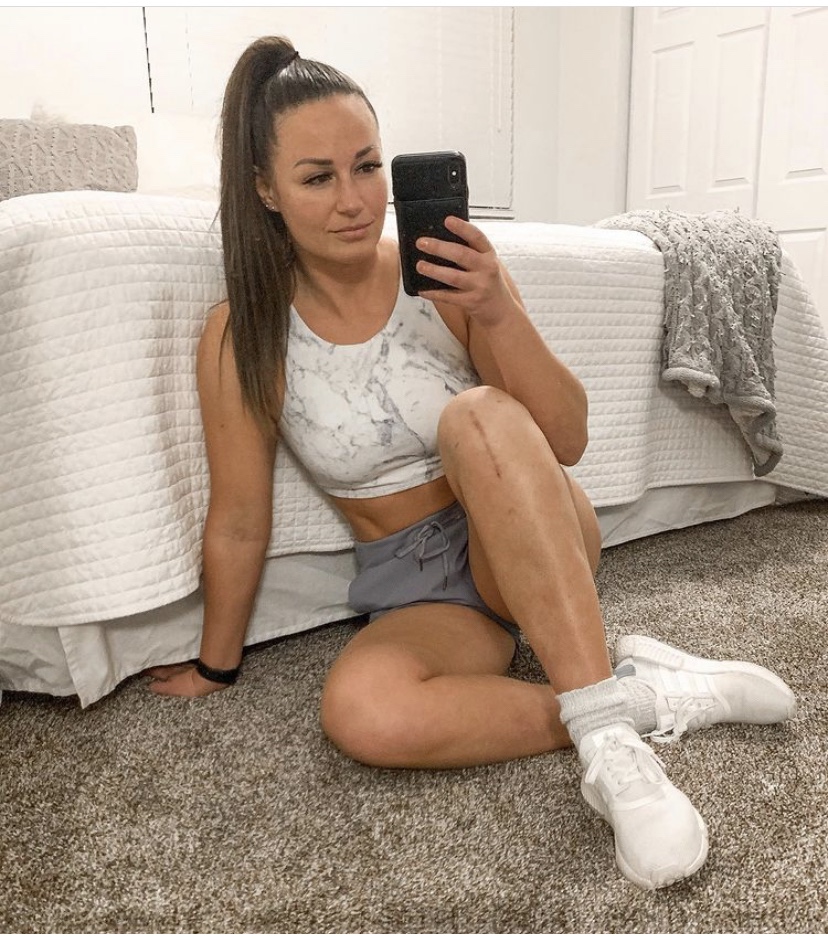 Wins and losses in the cage are only part of the obstacles that she has had to overcome. "Going through back-to-back knee surgeries has been one of the most mentally challenging things I've been through. It feels like life is on hold, and when I tore my ACL at first I was really struggling with depression." These struggles can prove daunting, and when being faced with them people need outlets to work through them. Kaytlin has had to find ways to persevere. "Depression runs in my family and normally it doesn't bother me, but when I can't exercise (my personal antidepressant) it gets pretty bad." How does she keep such a positive mindset in the wakes of such adversity? "Every day I just wake up and focus on what I can control. I make sure to prioritize my physical therapy and healing my knees."
"I try to find the positives or silver linings of why I am going through this now." For now, that part involves sticking to a rehab schedule. "My only priority is getting my knee healthy, then slowly integrate martial arts as soon as my body (and my doctors) will allow it. Once I am able to start doing martial arts, I will just have two separate trainings for the day. It will be one for rehab and one for mma.
What's in store for 2021?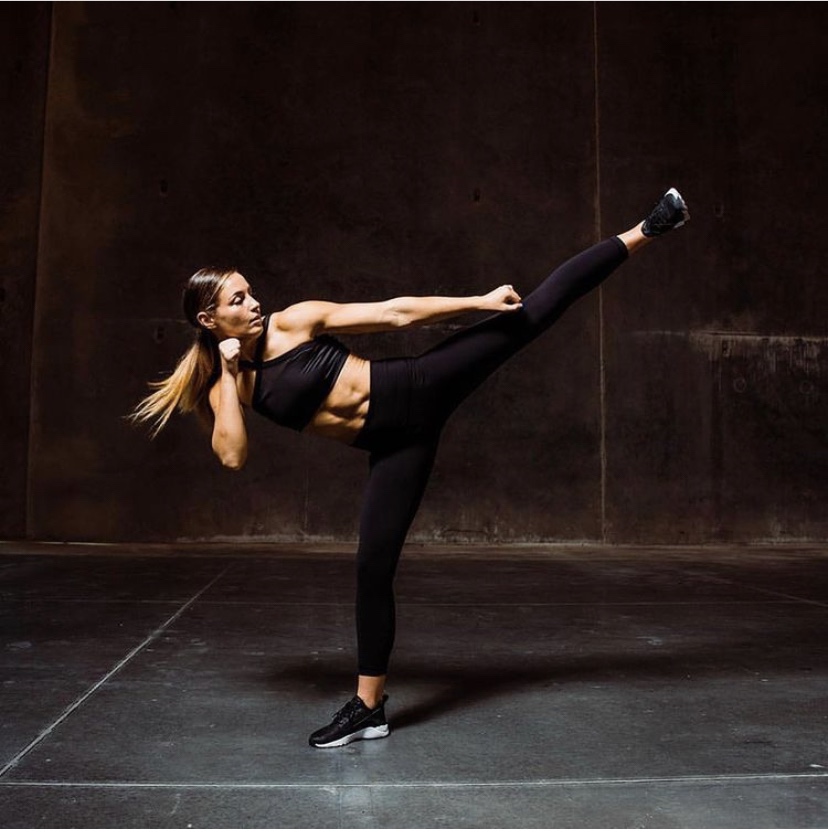 Recovery time for a torn ACL is between nine months to a full year of recovery. A comeback to action has to be planned out meticulously and not rushed. Kaytlin wants to get back to action but not at the risk of injury. "I plan on following my doctor and therapists advice and doing a slow, smart rehab so I can lower the risk of any re-tears. I am hoping to fight summer 2021."
Perseverance through adversity. Words that encompass what Kaytlin Neil is all about. What advice does she have for women out there looking to follow on the same path? "Do it! MMA has been one of the most challenging and rewarding things I have ever done. There are really high highs, and really low lows, but it has made me a better, more resilient person. A lot of people ask me how they can get started. All you really need to do is google local MMA gyms, try out a couple, figure out which one you like and start training!"
Sights on the future
She is halfway through her rehab at the moment, and awaits her time to step back into action. The key for her at this moment is to continue safely and following the plan. For now, it's awesome to watch her journey and the positive attitude she maintains. It's easy for someone to stop fighting back after this kind of adversity, but Kaytlin has shown what is possible with determination. Look for her next year as the goal is to be fighting again by Summer.
Kaytlin wishes to thank:
I'd like to give a shout out to my team at Bad Athletics for being an awesome group of strong people to work with and to my team at Syndicate for being so kind and welcoming to me!
Check out all the places you can follow her journey in life and MMA.