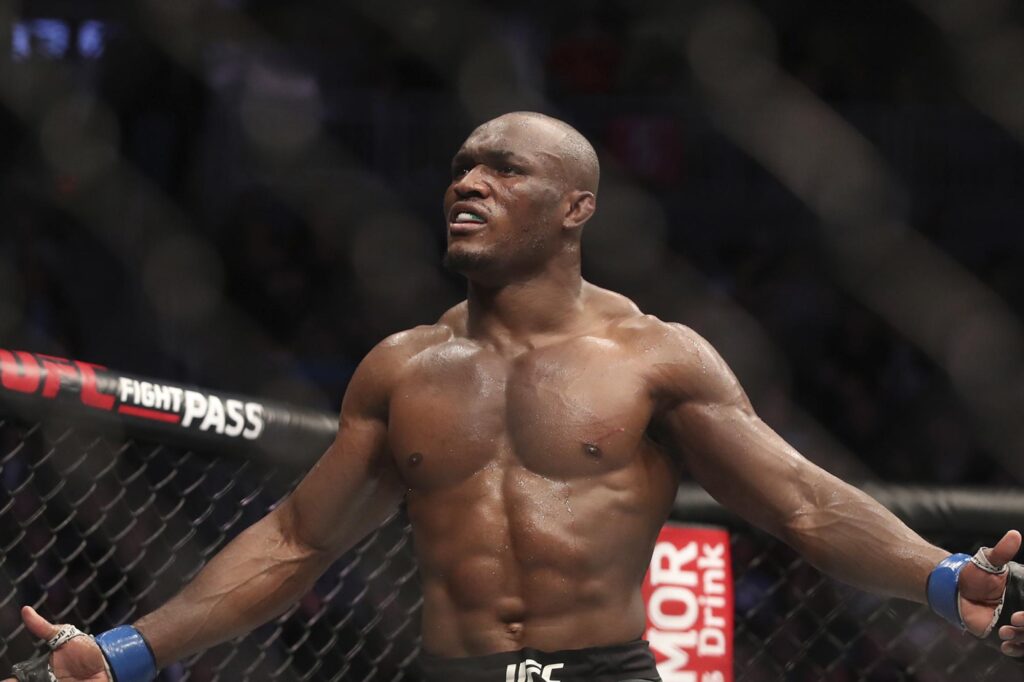 The welterweight division in UFC has a lot of talent. Every man trying to reach the top of that ladder and have the belt wrapped around his waist. The last man to wear that belt was Tyron Woodley, and that was two years ago. If you start to look at a fighter like Kamaru Usman, what he's done to get to where he's at is an incredible achievement. Three days ago he defended his title for the fourth time and second time against Jorge Masvidal. Their first fight ended in a decision win for Usman, and this past Saturday he put a stamp on that victory with a smashing second round KO. Question is, where does he go from here?
At rank three Jorge Masvidal got this title shot against Usman. A loss this past weekend resulted in him dropping to four. With the rankings as they stand right now Usman has beat 4 of the 5 fighters in the top 5. 5 of the top 10.
Who
A small break down of wins amongst ranked UFC fighters:
#5 Jorge Masvidal
#2 Gilbert Burns
#1 Colby Covington
#8 Demian Maia
#3 Leon Edwards
These fighters are all great in their own right. This record speaks to the type of dominance that Usman has been exhibiting throughout his rise to the top. He's riding an 18 fight win streak now and doesn't show any signs of slowing down. Nearly half of his wins have come by KO.
Gilbert Burns and Stephen Thompson are fighting soon, this will cause the top five to shift. If you notice, there was one fighter left off the top 5 list that Usman has not fought. Stephen Thompson has made a name for himself, and after a couple of losses to Darren Till and Anthony Pettis, he has put together a couple of strong outings. A win against Gilbert Burns could put him in contention for a title shot. We'll see what the matchmakers have in store for Usman after a strong outing of his own. One thing for sure though is that the Welterweight division has a lot of great fights to be made in the future.