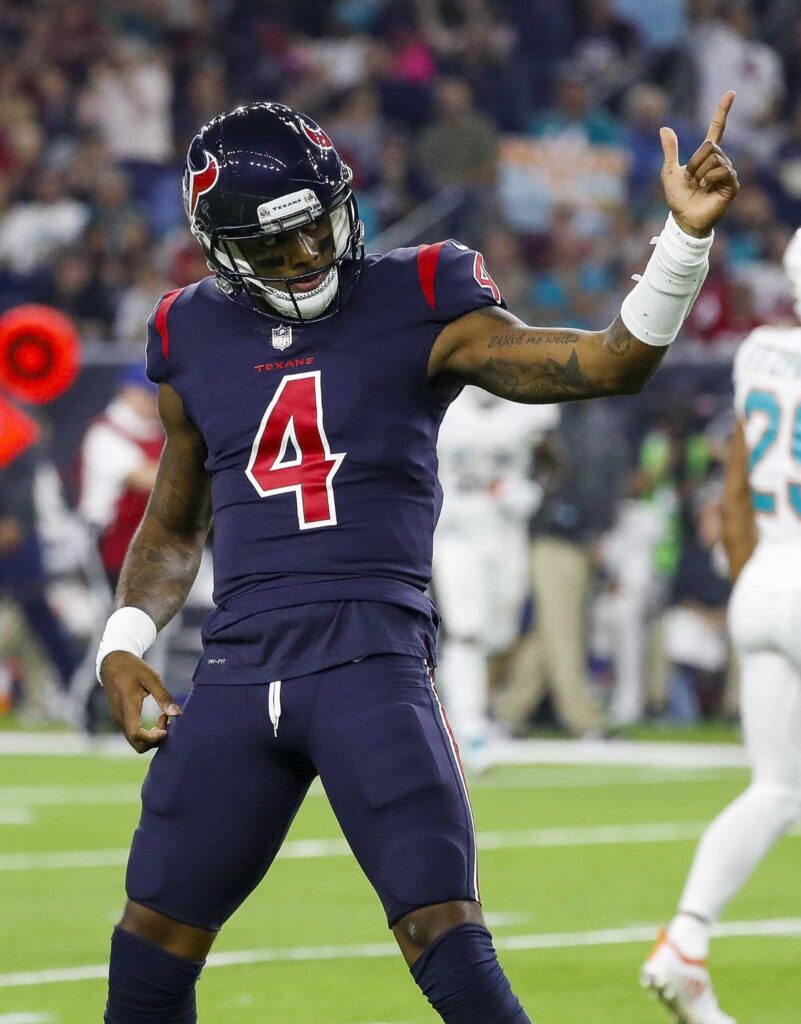 Overview:
Texans and Lions have only played each other 4 times in the past 20 years, so its hard to get a prediction of how this one will play out, especially since the last time the played each other in the regular season Deshaun Watson wasn't in the NFL. Right now their record sits 3-1 Texans, and I suspect that will grow to 4-1 in Week 12.
Texans Offensive Stats:
2nd in Passing Yards Per Attempt, 8th in Passing Yards Per Game, 31st in Rushing Yards Per Game, 31st in Rushing Yards Per Carry. 15th in Overall Offensive Efficiency, 11th in Pass Offense Efficiency, and 32nd is Rushing Efficiency.
Lions Offensive Stats:
18th in Passing Yards Per Attempt, 15th in Passing Yards Per Game, 29th in Rushing Yards Per Game, 29th in Rushing Yards Per Carry. 14th in Overall Offensive Efficiency, 16th in Pass Offense Efficiency, and 16th in Rushing Efficiency.
Texans are all around much a better passing team when it comes to yards per game and yards per attempt, but their efficiency is very comparable with the Lions. Both teams are just bad at running the ball in general, but the Lions are much more efficient with the ball on the ground.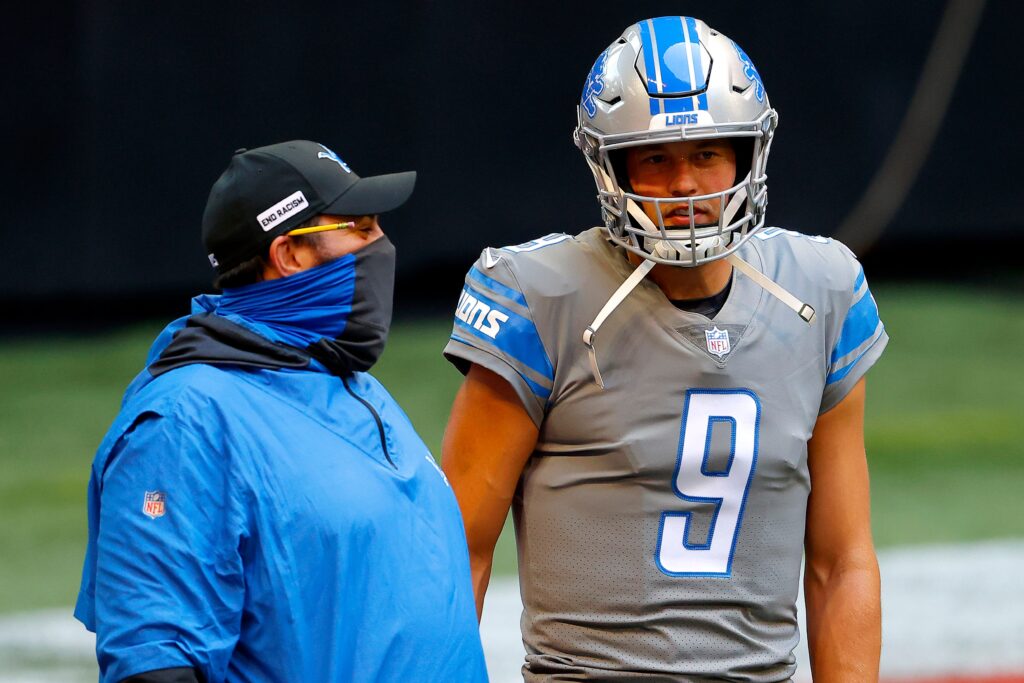 Texans Defensive Stats:
26th in Turnover Differential, 16th in Sacks Per Game, 28th in Overall Defense Efficiency, 22nd in Pass Defense, 32nd in Rushing Defense.
Lions Defensive Stats:
16th in Turnover Differential, 27th in Sacks Per Game,25th in Overall Defense Efficiency, 23rd in Pass Defense, 27th in Rushing Defense.
Texans defense has taken a mighty fall from where they had been in the past decade, Lions are pretty much right in the same spot despite having a defensive minded coach. The big matchup this week will be Will Fuller v Desmond Trufant, I think whoever wins this matchup will win the game. If the Lions can stop the Texans Passing game they can easily pull off the upset. The Texans don't really have to do much to stop the Lions, they just have to hope that Matthew Stafford doesn't have one of his 'miracle' performances.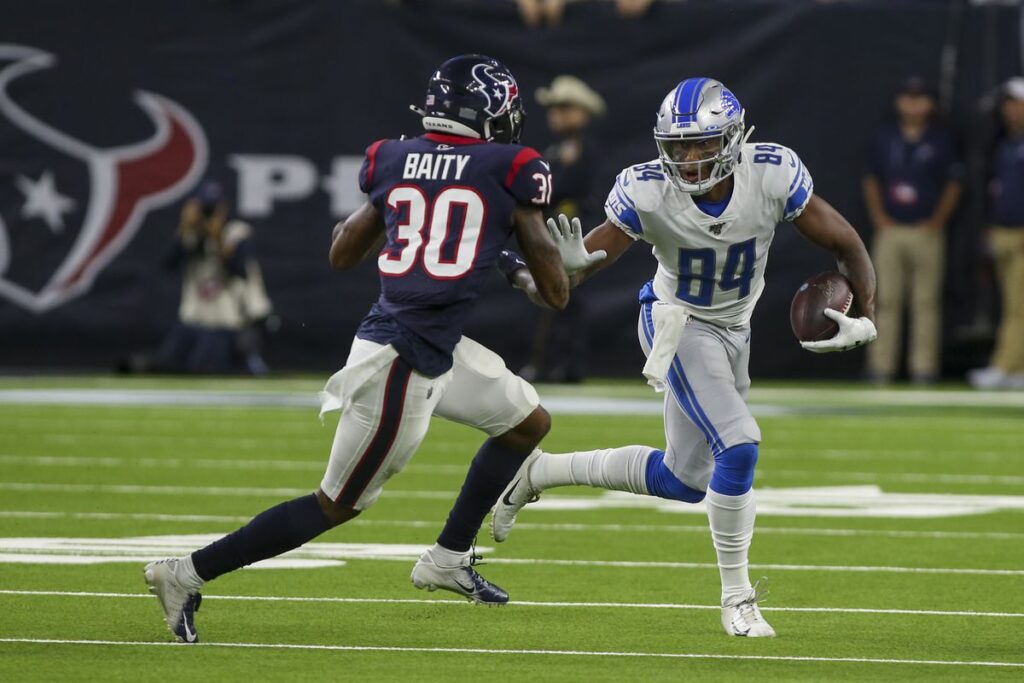 Texans Last 3 Games:
Texans have won 2 out of their last 3 games, albeit against some of the weaker teams in the NFL. They played Jacksonville, Cleveland and New England, in that order, and dropped a game to the rush heavy Browns. The Texans were able to somewhat stop the run against New England, that on top of Deshaun Watsons incredible game gave them the edge. That being said, the Patriots have by far one of the worst defenses in the league and a win against them isn't really something to shout off the rooftops. The Lions are better in every single defensive category and should be a tougher opponent on the defensive side of the ball.
Lions Last 3 Games:
The lions have gone 1-2 in their last 3 games and won their game against a rebuilding Washington Football Team. Even then, the Lions only won that game by a field goal and lost the other two by double digits. Washington and Minnesota both had far better defenses than the Texans, but the Panthers (who just shut out the Lions) are only ranked one position higher than the Texans.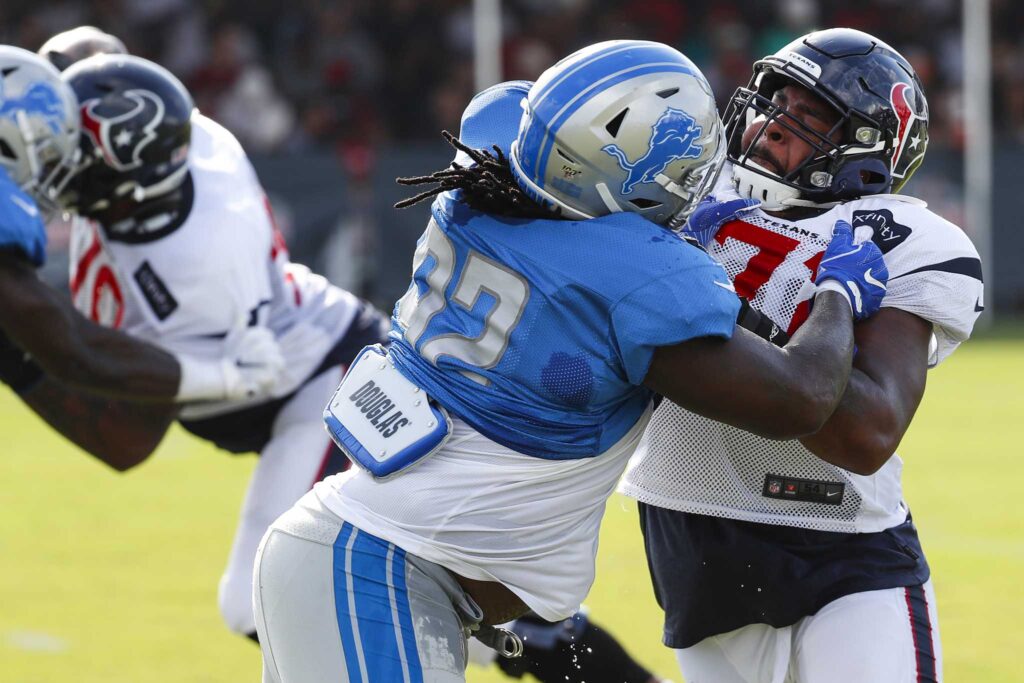 The Texans currently sit 3-0 against teams with losing records this season and are 2-0 at home. The Lions are 3-2 against teams with losing records. Both of their losses have come against teams that can pass and run the ball, which Houston can't do this year. If they are forced to run the ball its going to be a bad time. That being said, the margin for victory against the other teams isn't anything to write home about. The lions are 1-2 at home in their last 3 home games. While the Texans are also 1-2 away, so its should be an interesting game and probably why the spread is so close.
Right now the spread is sitting at -3 Texans and the over sitting at 51 points. Texans should be the safe bet this game and will cover the spread. I would also probably take the under this game because I don't think it will be that exciting. I'm predicting 27-21 Texans, and maybe the final game for Matt Patricia as head coach of the Lions. Matthew Stafford deserves much better and I hope he gets the hell out of dodge as soon as he can, same goes for Watt. These two have given so much to our game and its a shame they haven't had a real chance in competing in a while.
Good luck to all of you who are betting this weekend and I hope you win all of the money in the world, just share some with me if this article helped at all!