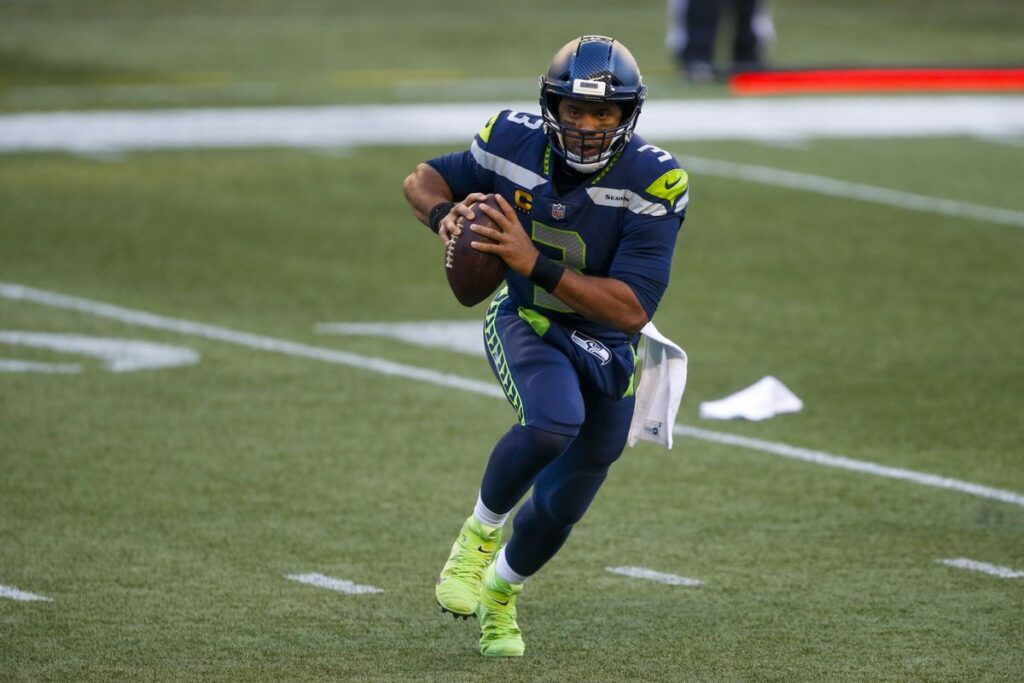 Last 7 games:
1/05/2020: Seattle 17 @ Philadelphia 9
11/24/2019: Seattle 17 @ Philadelphia 9
12/03/2017: Philadelphia 10 @ Seattle 24
11/20/2016: Philadelphia 15 @ Seattle 26
12/07/2014: Seattle 24 @ Philadelphia 14
12/01/2011: Philadelphia 14 @ Seattle 31
11/02/2008: Philadelphia 26 @ Seattle 7
Seattle currently leads the series 6-1. 6-0 in the Russell Wilson era of the Seattle Seahawks.
Team Offense
Seattle:
Seattle currently sits at 5th place in both Passing Yards Per Attempt and Passing Yards Per Game. Oddly enough they also sit in 11th place for both Rushing Yards Per Game and Rushing Yards Per Carry. Seattle is obviously an incredibly talented offensive team. Russell Wilson is having yet again another pseudo MVP season and DK Metcalf is breaking out into a super star, seemingly doing it all. On the efficiency side of offense Seattle is currently sitting 4th in Overall Offensive Efficiency and Pass Offense Efficiency. Unfortunately, they fall to 9th when it comes to Rushing Offense Efficiency.
Philadelphia:
Philadelphia currently ranks 30th in Passing Yards Per Attempt and 27th in Passing Yards Per Game. They are ranked 12th in both Rushing Yards Per Game and Rushing Yards Per Carry. Miles Sanders is obviously one of the Eagles best players, and Boston Scott has been arguably the best back up this season. These two gentlemen have CARRIED the Eagles whiles Wentz has been through his ups and downs, but mostly downs. You can see that in the difference between Passing and Rushing. On the efficiency side of things, Philadelphia is currently ranked 28th in Overall Offensive Efficiency (big oof), 30th in Passing Efficiency (Bigger Oof) and 15th in Rushing Efficiency. 
It's pretty obvious where their flaws are and I think most of that can be attributed to Wentz's play. Jalen Hurts has been begging for an opportunity to lead this team to a W, maybe after this week he will get his shot.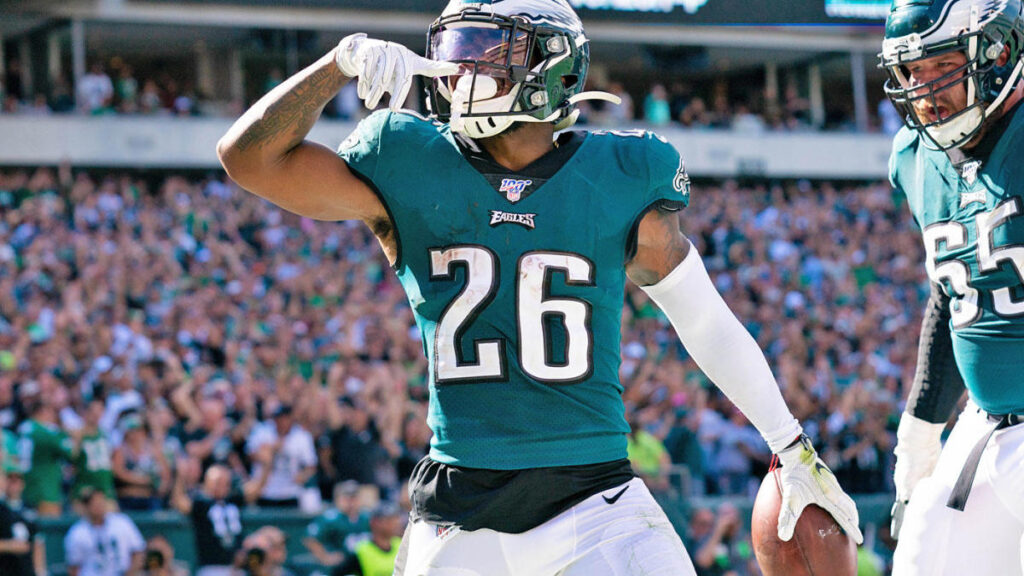 Team Defense:
Seattle:
Here's where stuff starts to get a little embarrassing for ole Seattle. Seattle is ranked 17th in Turnover Differential, just barely going positive at 15 takeaways to 14 giveaways. They are 11th in Sacks Per Game, which isn't really that bad at all and I was really surprised to see that. Seattle is ranked 23rd in Overall Defensive Efficiency, 26th in Passing and 9th in Rushing.
Luckily for Seattle Wentz hasn't been too consistent with the ball in the air this year and their defensive line should be able to hold back Miles Sanders or at least out score him. If they can stop even 50% of the run, it should be an easy W for those Seahawks.
Philadelphia:
If you thought some of those numbers were bad, prepare to have your mind blown (By how decent some of these numbers are). Philadelphia is ranked 30th in Turnover Differential at -9. 20 takeaways to 11 giveaways, yikes! They actually rank 2nd in Sacks Per Game which is really impressive for how mediocre their defense is. They are ranked 15th in Overall Defensive Efficiency, 21st in Pass Efficiency and 13th in Rush Efficiency.
Unfortunately for Philadelphia, Seattle won't be running the ball all night and Russell Wilson is one of the best passing QB's in the league. Thing is, he gets sacked A LOT, like second most in the league a lot, right behind good ole Carson Wentz. If Philadelphia is going to take advantage of a weak spot, it needs to be this offensive line. If they can keep Russel on the run and force him into bad decisions, they have a true shot at winning this game.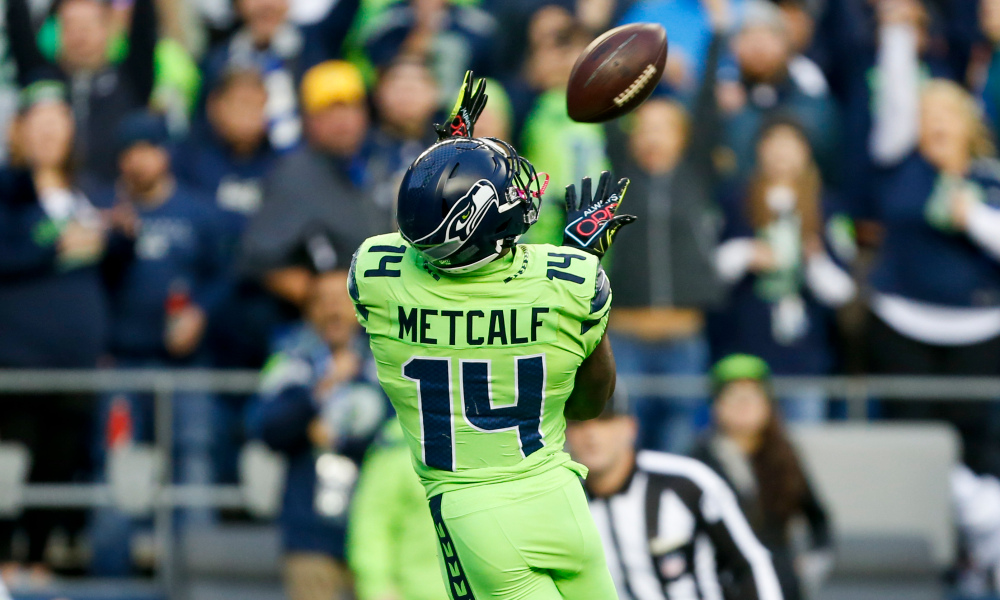 Spread:
Right now, on Bovada the line is currently sitting at +6.5 Eagles. When you look at the Russell era of their series the MOV is sitting around an average of 11 points which is well above the 6.5 the are giving Seattle this week. The Seahawks have all the momentum coming off a big win against Arizona. The Eagles fell flat to the Brows 17-22, so they are probably a little upset with their season. On top of the disappointing season, fans and sports show hosts alike are asking for Jalen Hurts to be given a chance, which isn't going to happen this week but after tomorrow maybe there's a chance.
Prediction:
I'm taking Seattle to win this game, but I'm not too confident in the spread. I think if you look at the numbers, they show that Seattle should easily cover but I just have a weird feeling that they might not. Either way I wish the best to both of these teams and hope Chris Carson gets me those 24 fantasy points I most desperately need.
I'll see y'all next week when Thursday Night Football returns, until then keep an eye out for our picks for Week 13 coming out here soon!