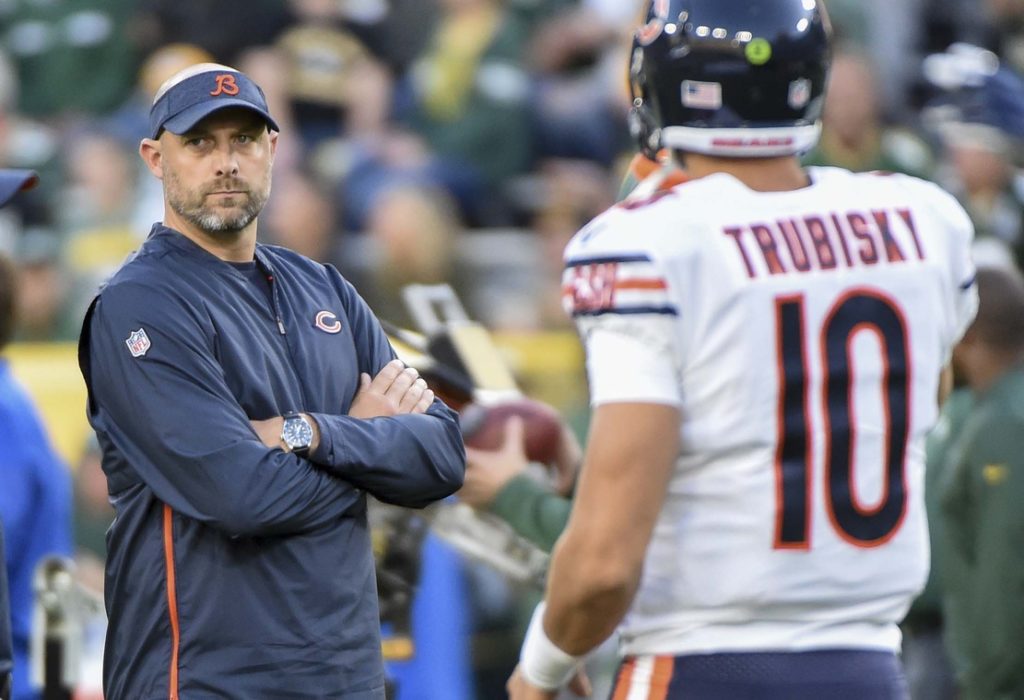 Mistakes are inevitable. Often times the severity of mistakes depends on when or where the mistake was made. In some cases, making a mistake and sticking to your guns can cost your job, while in other cases, making a mistake and choosing to change directions might just save your job. Matt Nagy made a mistake benching Trubisky for Foles in Week 4 of the 2020 season jeopardizing the Bears' playoff hopes. Luckily for Nagy, after Foles went 2-5, there was still time to let Trubisky start the remaining 6 games putting them in hopes to win a spot in the playoffs. Assuming they make the playoffs, Nagy will more than likely hold on to his job and Trubisky will start next season with a good contract.
In 2007 when the Giants barely made the playoffs, they were considered a mediocre team who will most likely lose the wild card or divisional round. They ended up beating the undefeated Patriots in the Super Bowl. While I am not predicting the Bears are going to win the Super Bowl this year, I do believe they are an underrated team because of the bad stretch they had mid-season. There are plenty of reasons why the Bears should not be counted out this year and why they for sure should not be counted out in the 2021 season.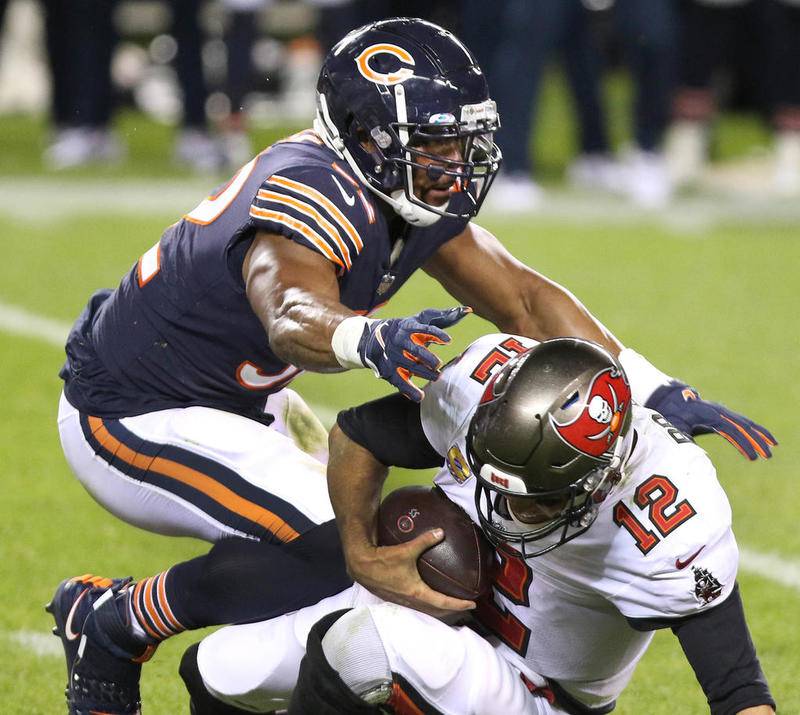 The Bears' defense has played outstanding this entire season. With Trubisky, Montgomery, and the rest of the offense playing well and with playoff hopes on the line, the Bears will play with everything they have this Sunday against the Packers. The Bears' D-line will maul Rodgers and Jones like DiCaprio in the Revenant. Trubisky and company will shoot for their 5th straight 30+ point game.
If that is not enough, the team will only get better next year. For starters, Nagy probably will not make the same mistakes he did this season and waste 7 games with Foles, which will give them a few more wins. Secondly, the defense will be the defense of the year. Lastly, with LG James Daniels, RT Bobbie Massie, and NT Eddie Goldman back healthy, the Bears will be a force to reckon with.