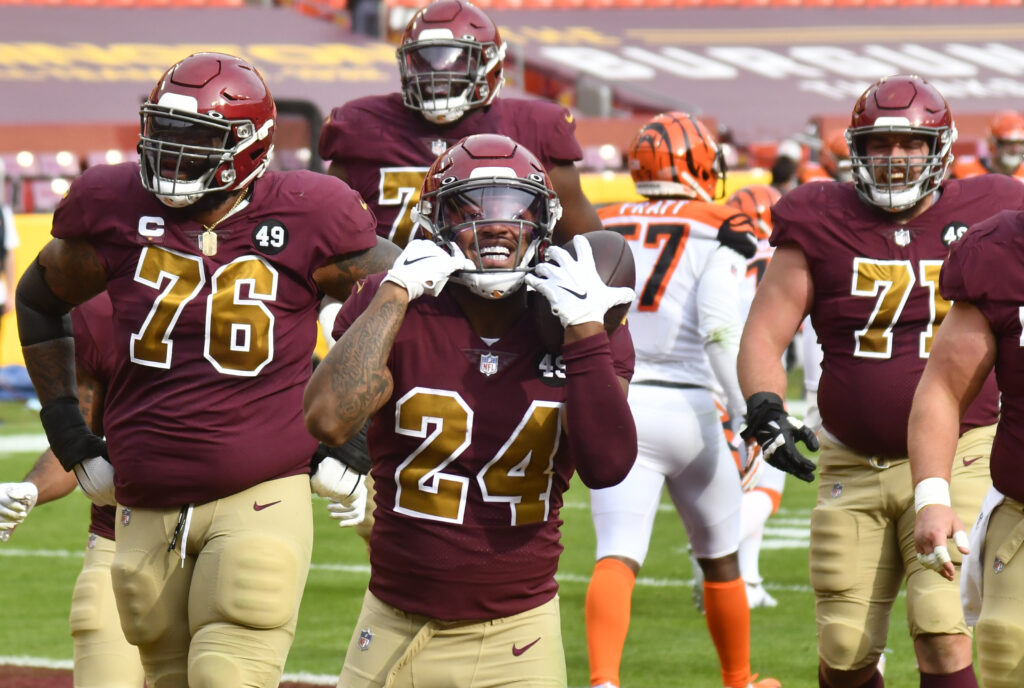 Despite his success in special teams and wide receiver in college, Gibson entered the 2020 draft as a running back. Washington, having selected Chase Young with the 2nd pick overall had already drafted the best defensive prospect and needed to get some versatility on offense. Kyle Smith, VP of Player Personnel for Washington, stated that they selected Gibson because of his ability to play multiple positions. Much like Le'veon Bell, Gibson can be a threat while rushing or receiving and currently leads all rookie RBs in Touchdowns at 11. While this is impressive, Clyde Edwards-Helaire leads rookie running backs in almost all other categories, so Gibson does have some room to grow.
So why are we talking about Gibson when some would say that Edwards-Helaire is having a better season? Its because while Clyde's season has started off great, he hasn't exactly been as productive as the season goes on, especially with the Chiefs signing Le'Veon Bell. At this current moment in time Clyde leads all rookie rushing categories besides touchdowns, Yards per game (with over 100 attempts) and Yards per carry. Thing is, he has also had, at least, 12 more attempts than any other rookie RB. This can probably be attributed to the fact that he plays with Patrick Mahomes and the Chiefs. When you have a stacked team you are able to keep drives alive more often and have more offensive opportunity. While Alex Smith is a great person and good QB, he isn't exactly Patrick Mahomes.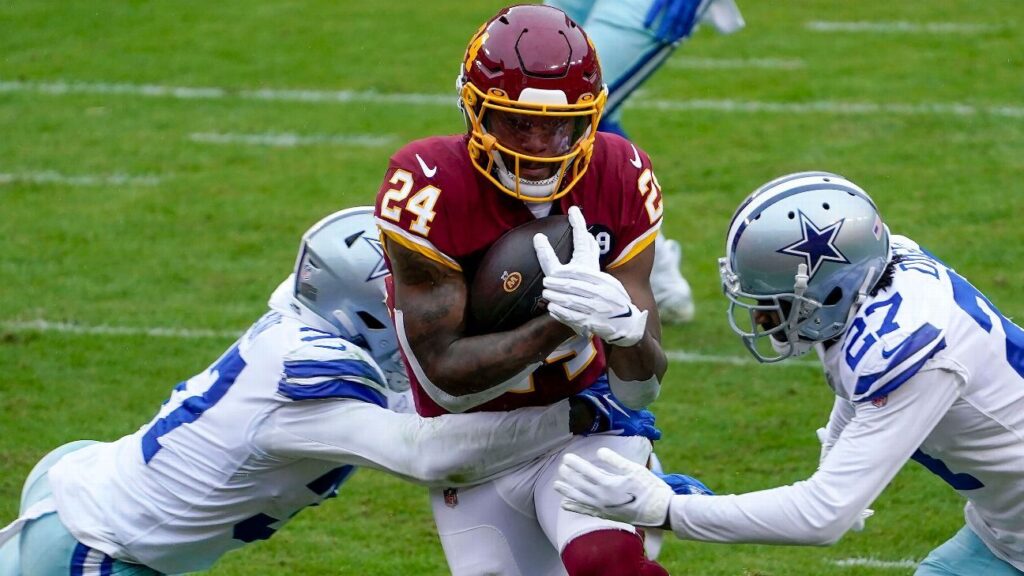 In his last 5 games, Gibson has rushed for 402 yards and 8 touchdowns, at least 88 yards more than the closest rookie. Out of the 6 RB's drafted before him, they have scored 9 touchdowns COMBINED over the last 5 games, none of them more than 3 on their own. If Gibson can keep this production up with an extremely difficult schedule going forward he might be on pace to having one of the best rookie seasons ever.
Gibson's next game is against the undefeated Steelers, who just came off a big win against a COVID riddled Baltimore Ravens team. The Steelers have been pretty good against the run this season, currently sitting 6th overall, and being 2nd overall in pass defense doesn't really give Washington much to work with. This will be the biggest game of Antonio's career so far. If he can have production against T.J. Watt and the dominant Steelers defense then I think he can make a case for Offensive Rookie of the Year of that alone. It's not going to be easy, but he's got a great coach at the helm who might be able to keep them competitive in this battle of the defenses.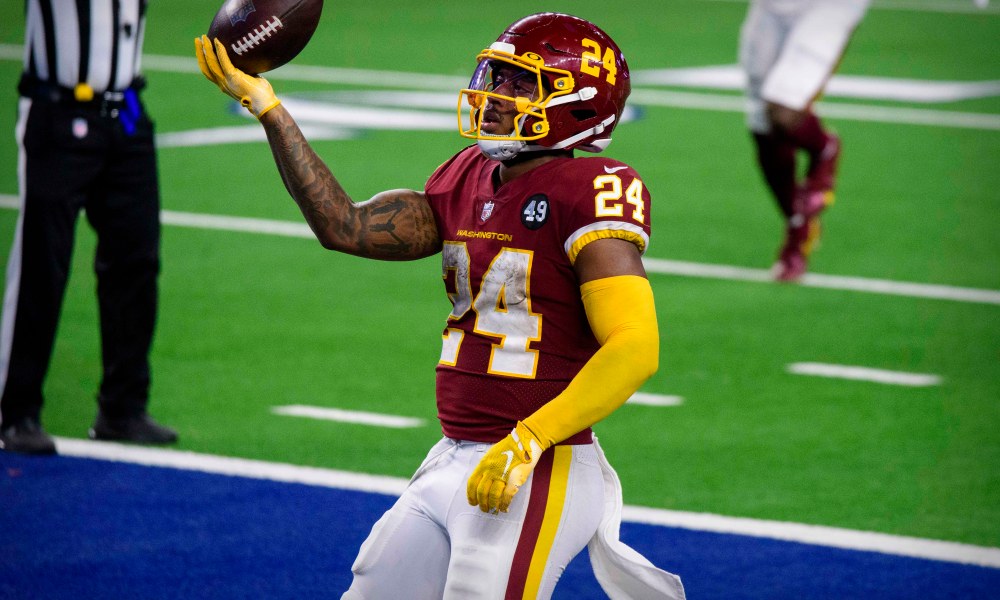 As a Washington Fan, I look forward to the growth that Gibson is going to have under the tutelage of Ron Rivera. If he's this good his rookie year, I suspect that he will only get better from there. I have no doubt that Gibson will be an unstoppable force for the next few years and I can't wait to see how he performs against the unbreakable Steelers defense.