I think most of us were shocked last night when the Bengals came out with a convincing victory against the Tennessee Titans. The Bengals held the Titans to 7 points all the way up until the 4th quarter, where they let up on the gas a little, but even then, outscored the titans 14-13. The Bengals came into this game as +6 underdogs and had most of the money up against them, yet despite not having Joe Mixon, the Bengals came out to play. Giovani Bernard, Mixon's backup, rushed for 62 yards and 1 touchdown, and had 3 receptions for 16 yards and a touchdown. Tee Higgins had 6 receptions for 78 yards and made big plays to keep the drives alive. The Bengals converted 10/15 3rd downs and had a total of 27 first downs which tied the Titans. Of course the star of last nights game besides the shockingly great Bengals defense, was of course Joe Burrow.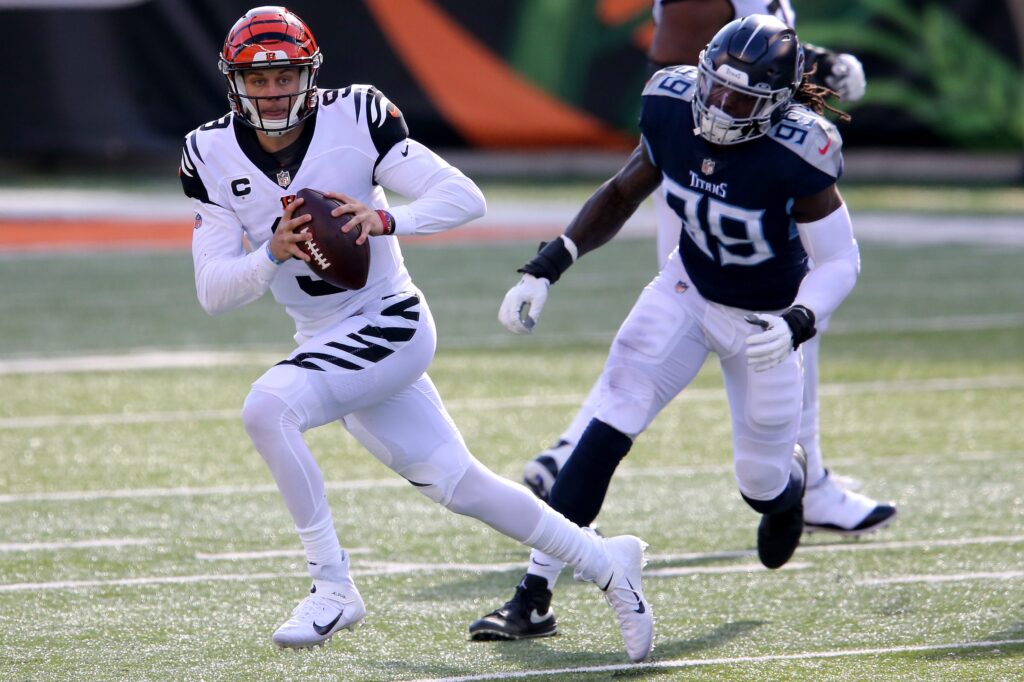 Burrow threw for 249 yards, 2 touchdowns and no interceptions, completed 26 of his 37 passes and showed us all that the Bengals are not a team to be taken lightly. Maybe even more impressively, behind a brand new offensive line, Burrow was not sacked even once with some impressive scrambles. The Heisman winning quarter back has been getting better with every game and showed the world tonight that this team is capable with competing with the best of them.
This season, however, is probably over for the Bengals despite their spark tonight. Their record Improved to 2-5-1, but have some stiff competition in the future. There are only 8 games left in the season and unfortunately for them, they have to play the Steelers twice and the Ravens one more time. Even if they were to win all their other games 7-8-1 isn't going to be good enough to get them into the playoff picture or in the top half of their division . 2020 may not be the year of the Bengal, but 2021 may be.
The Bengals are in position to have a top 10 pick in this years NFL Draft, and will also be potentially parting ways with AJ Green, whose production has been dwindling over the years. If so, the Bengals will have the 6th most salary cap space at the end of the season and should be able to use that space to improve their very subpar defense and hopefully some new weapons for Burrow.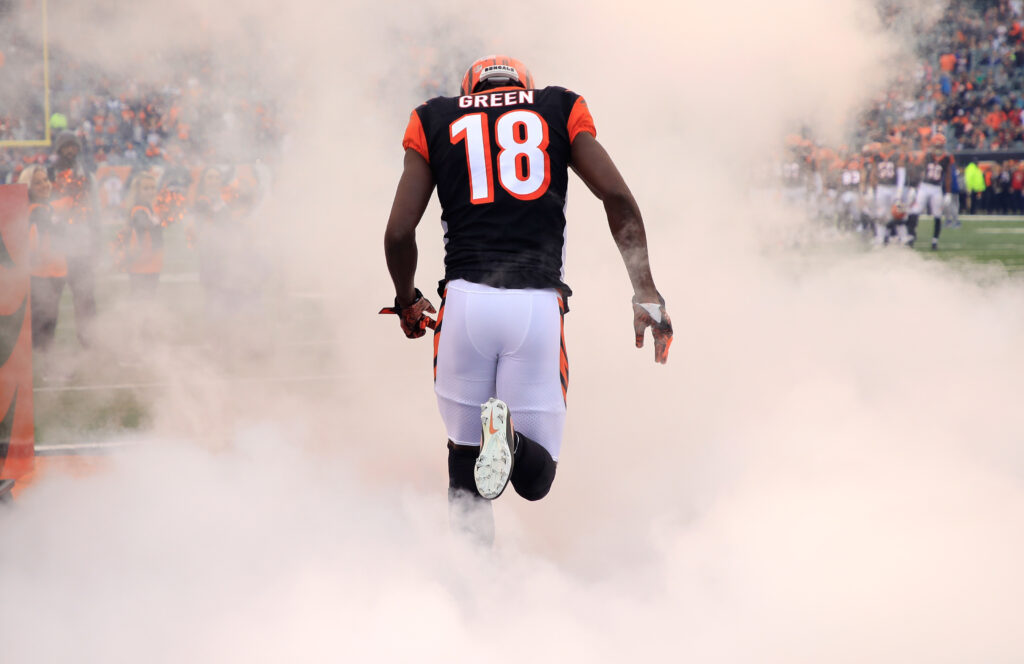 Bengals are on BYE next week but will be heading down to Pittsburg for Week 10, in what will absolutely be a true test of their talent against the Steelers. Ben Roethlisbereger and company have absolutely been on fire and should continue to be, especially after taking down Lamar Jackson and the Baltimore Ravens.